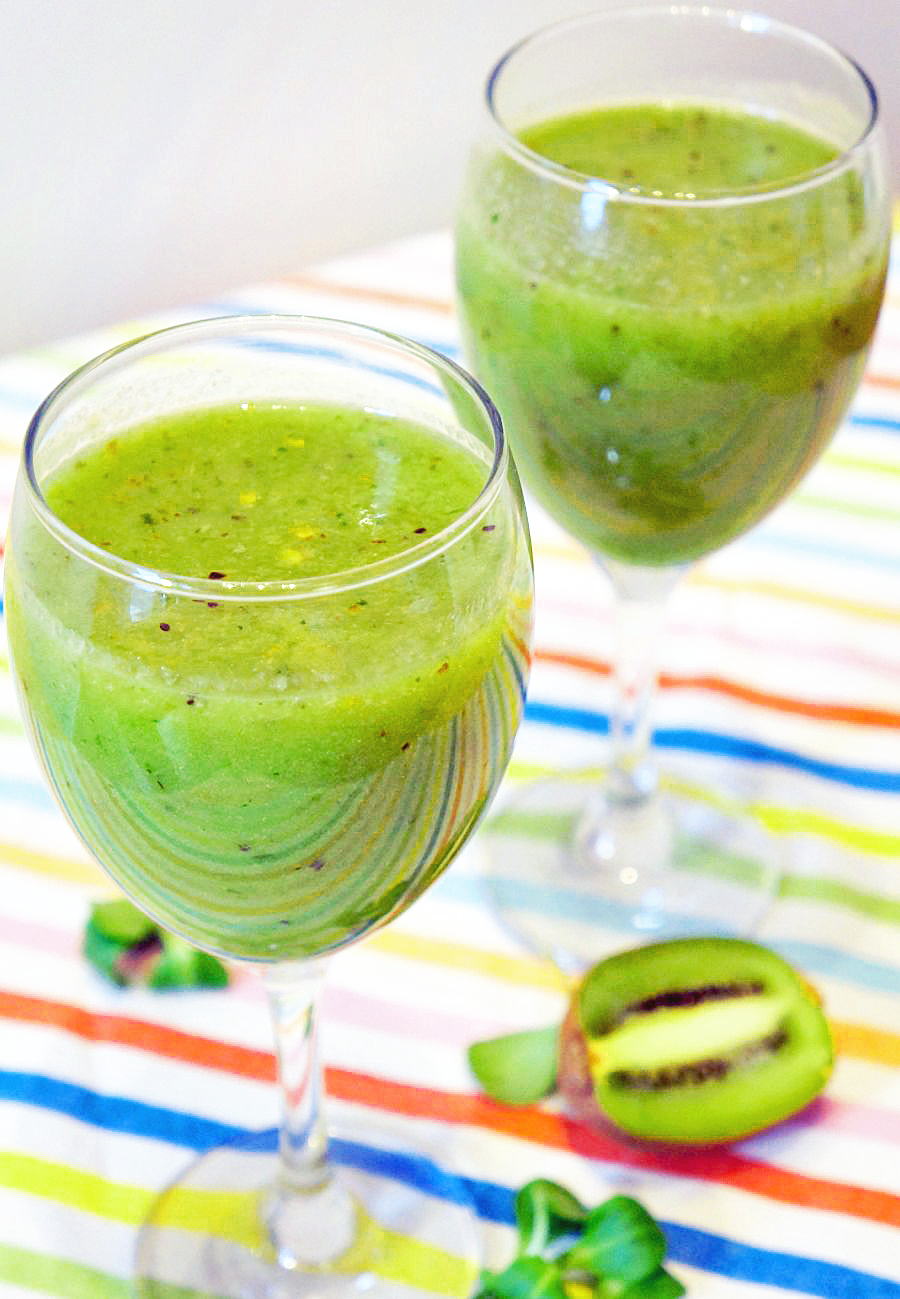 It can not be an excuse not to make green smoothies if you don't have an expensive blender. You can make a green smoothie with a hand blender! The only difference it will make compared to the high-speed blender, that it will not be so smooth and the greens will be slightly bigger pieces compared to the smoothies you make with the expensive blender. The other difference is that you will not be able to process frozen fruit or ice cubes with a hand blender.
So how we do this? First, you blend your greens with water and then you add the fruit. It is going to be delicious and nutritious. It is really fun and easy to make.
Most of the times I use water (keep it simple) for my smoothies and it works perfectly. You can add some almond butter or oats to make it creamier.
So let's start making green smoothies!!!