I don't know how to call it, but you use only soaked rolled oats, instead of the meat. Very simple and yummy. You will not miss the meat at all believe me! It is vegan!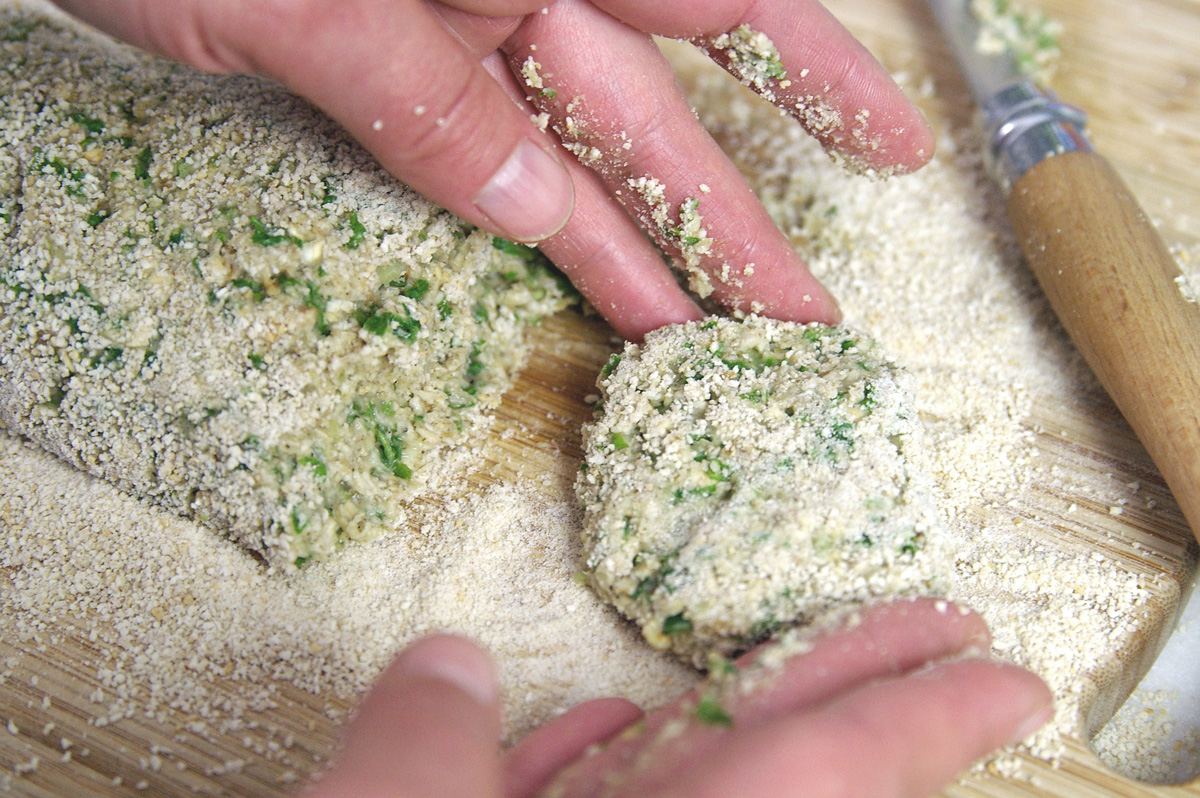 Ingredients
100 g oats
handful of greens (for example: :  spinach, parsley, kale)
3 cloves of garlic
Pinch of salt
Pinch of pepper
handful of grounded almond to cover the mini loaves (or breadcrumbs)
How to do this
Add 2 dl boiling water to the oats and let it cool.
Put the almonds in food processor
Put the greens and the garlic in the food processor
Mix the soaked oats with the greens.
Form mini loaves and cover it with the grounded almond
Fry it in oil: 15 minutes both sides.
Put it on a paper towel to remove excess oil.