There are good people and bad people everywhere, that is what we have learned while we were travelling around the world. Or let's put it like this: there are people you get on with easily and people you can't get on with. Friendship is a matter of connection so if there is some common stuff going on between you (like community) friendship can more easily attain. But soon when somebody gets the "friend" title, expectations and attachment are starting immediately and this is the main source of unhappiness (based on the teaching of one of our greatest teacher: Buddha).
That is why I like so much those connections we made on our trips. They are so pure and precious as you know you will never meet them again so it just gives the best part of the human partnership.
Like this night in the Bothy. Bothies are a wonderful creation of the Scottish people. They have these wild mountains, you would normally call a hill, but as the weather can be very harsh there, you can easily call them Mountains. And yes they are deserving huge respect. The Bothy is a little house you can find shelter when the weather get harsh and there is quite a lot in various parts of the Scottish wilderness.
We visited Loch Lomond last summer and walked the West Highland Way. My husband had a birthday, so we thought we should sleep in a Bothy for this occasion. We have never done that, we usually used our tent, although we walked many miles in Scotland (like crossed Scotland two times from the west coast to east coast on a challenge called TGO), so it seemed like a perfect night for a Bothy sleep.
We arrived there quite early, so nobody was there. It was in the middle of a what I call Elv forest with lot of moss. I know there are fairies and elves there, even though I don't see them. So it is magical, and the bothy was nice too. Simple and clean place with a little fireplace. We had some lunch and even a little talk with two guys who were supervising the area. Friendly and welcoming!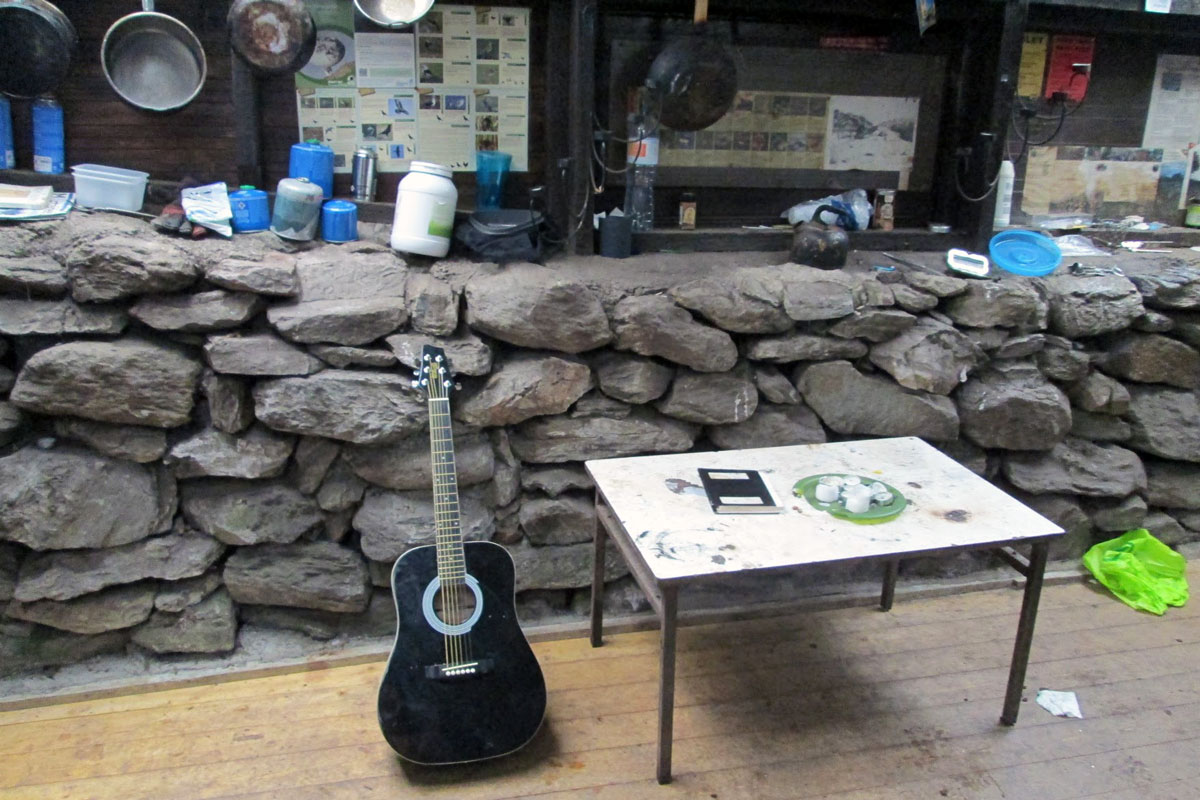 We were relaxing when our first companion for the night has arrived: a Scottish guy. We discovered a connection soon, his wife was Hungarian (and half French) what a small world!!!! He told us that some German guy is heading towards the Bothy too, so we might get full for the night. Indeed it was full soon: 9 German men arrived. What a night! They had a guitar, so a little guitar jam was on the program with the fire going. My husband mentioned them his birthday so we get the "Happy birthday" song too. It was such a remarkable evening and although we will probably never meet again they were our best friends for one night!
I think this world would be a much better place if we could think of everyone we meet as our best friend for the moment!